Part 1 – Part 2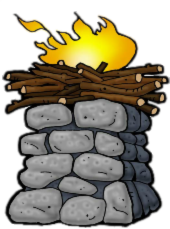 In Genesis 12:7-8, we can read wherever Abram would go, he would build an altar and call upon the name of the Lord. In this chapter, he stopped at least twice, and in each place, he built an altar. An altar is piles of stone erected together to burn an animal sacrifice to the Lord in the Old Testament. It shows an act of worship by the one who is offering the sacrifice. So an altar would always speak of a relationship with God. And Lot was there with Abram in Genesis 12. He must be helping Abram his uncle with building these altars as it was not an easy job to erect one alone. He probably also even watched the whole sacrificial act on the altar by Abram. Uniquely, the Bible never mentioned even once that Lot ever built an altar (for) himself!
No, there was no single verse ever written to mention that Lot built an altar to call upon the name of the Lord. In other words, Lot never had a relationship with the Lord God. That was the thing Lot missed. He was so focused on building his life, building his own success and wealth where he missed doing one simple thing that we need the most in this life: to pray, to worship, to have a relationship with the Lord.
Altar
An altar speaks of our relationship with God, our commitment, worship, and sacrifice to Him. That is where we would find our blessing, protection, and guidance that we need the most. Yes, you can be very successful in this life with hard work. But of course, your prayer will bless your hard work. It will even protect the blessing you are working for. Prayer gives you guidance on where you should go or what decision you should make. Furthermore, a life that prays will always be closer to God. We all need that more than everything, we all need Him most.
Abram was so focused on building the altar in his life. Not only in verses 7 & 8 of Genesis 12 but throughout his life, in many chapters of Genesis, we always find out he was always there close to the altar he built. But we do understand that Abram was not only a man of prayer, but he was also a husband to Sara (Genesis 12:4), a father to Ishmael (Genesis 16) and Isaac (Genesis 19) later. He was also a shepherd of his flock. Moreover, his flock was in great numbers (Genesis 13) that he had to have many helpers, workers, maids, and slaves: both men and women. But the Bible mentioned more about Abram built altars than anything else. Other things in Abram's life just seemed to be some other additional, yes his life was about his relationship with God.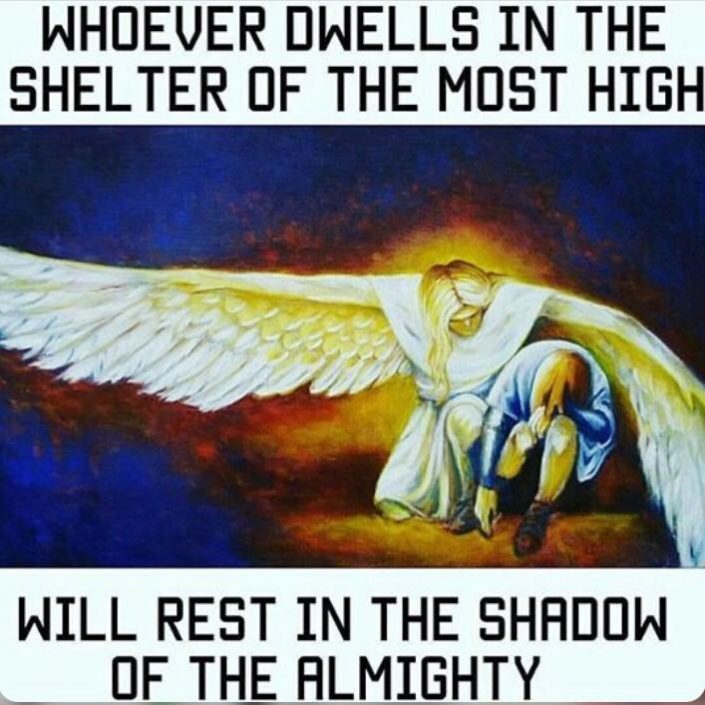 Yes, Abram's life was so focused on the altars he had built to call upon the Name of the Lord. Would you think if a man would focus so much on the altar in his life, would he have missed many other (important) things? On the contrary, because of his prayer life, Abram got his focus right on the spot! And that spot was God, God was his focus on the altar. In return, God blessed him so much in things he was not focused on, including his shepherding business and all the trades he did. Through the dispute with Lot, God protected him and led him away long-long time before the disaster would hit Sodom and Gomorrah. This situation had saved him from losing so many things he had built. Imagine if he had to run in just a day or a night before the disaster. He could just suffer much as Lot had suffered.
Giving yourself a lot and increasingly in the presence of God through prayer, will cause God to be a lot in all aspects of your life. When we are always in His presence, His protection will always be there for us. Psalm 91:1. Through this altar, Abram came to the point of having a very strong relationship with God more than everything and anything else. He was so deeply in Him where he would be willing to give back the promised son he got from Him on the altar, Genesis 22. God then swore on Himself, that He will bless him for sure. Not once did Abram lose his focus to Him upon the altar, not even to the greatest blessing the altar had given him: the promised son.
This is not the way most of us would do, many of our prayers are only a means to get something. To merely reap the benefits of it, then we want to come to pray. Many times when we have gotten that thing we wanted, we would then stop praying. Do we still come back to Him after we received His answer? Luke 17:17 mentioned only one man would come back to the Lord after He healed 10 of them from leprosy. Or would we even want to give the answer of our prayer back to Him as an offering? 1 Samuel 1:11, Hannah offered her Samuel back to the Lord to fulfill her oath when He answered her prayer. Most of us would get upset with Him when He says no to our prayer. Are we willing to always come back to His presence to where we literally would make our dwelling place in the Shelter of the Most High? Psalms 91:1. When we dwell in the shelter of the Most High, we will find rest in the Shadow of the Almighty.
Would you also hesitate, just like Lot?
This is what Lot had missed in his life journey. In the end, he never grew his relationship with God. Instead, he explored much of his relationship with money. He got so much to leave behind when he was challenged to choose between his life and his possession. He was not even tempted to choose between God and his wealth yet; only between his soul and his money. And, if it had not have been for the angels grabbed him by the hand to rescue him (Genesis 19:16), he would have chosen his possessions over his life. Matthew 6:21, for where your treasure is, there will also your heart be. This verse was never written the other way around. The money would never follow us, but we will always follow where our money is. That is why Psalms 62:10 said if riches increase, set not your heart upon them. How? Learn to give and give more like what Jesus said in Matthew 6:20, lay up treasures in heaven for yourselves. Also, 1 John 2:15, love not the world, neither the things that are in the world. If any man loves the world, the love of the Father is not in him. When Jesus would return today, how hard would God have to tug you out? Would you also hesitate, just like Lot?
Jesus said we can't devote ourselves to two masters. Matthew 6:24. We will always end up choosing one of them: God or mammon. Matthew 6:24. This doesn't mean that we need to stop making money or lose our diligent and hard-working attitude. This simply means that we need to have the right focus and stay on it at all times. Yes, having to focus on God would cause many sacrificial decisions but in the end, is for sure God's blessing will be upon us and will last for good. Don't miss our altar, it will help us to focus correctly.
Many of us will see prayer as a means to change Him. But the prayer itself actually is never a means to persuade God to follow what we want. No, we are the ones that should be changed in our prayer. Nevertheless, the altar is a place of offering and a sacrifice to God. And we are the offering, we are the sacrifice on that altar. On the altar, we should learn to surrender to His will. Isn't His will better than ours? Isn't His way much better than our way? On the altar, we should learn to lay down our lives before Him. Yes, we should learn to give up many things here on the altar. We should start to make many decisions to let go of many things into His Hands here on the altar. Such as to let go of the doors which are closed for us. Or to learn to change direction to follow where His footsteps lead us and not to push ours. We should learn to love Him even more than loving ourselves here on the altar. It is on the altar we learn to lay down everything to Him.
Focus on God
On the altar, we would learn only to find Him, who will stay clear before our eyes where everything else will be blurred and lost its focus. Yes, the others are meant to be burned to ashes and gone just as in an actual sacrifice. On the altar, we should really learn to find ourselves alone with Him to the end. For only when we lose everything except Him, then we will start to have Him as everything in this life. The altar will teach us this thing: The Lord is my shepherd, I shall not want (Psalms 23:1).
If only Lot would have followed the example of Abram's prayer life, definitely he would not lose everything to Sodom and Gomorrah. He would still have his wife with him, they would be able to find husbands for their daughters and their offspring would not become the nemeses of the promised people. But would he learn to give up the space he would need the most to grow his flock? Would he keep submitting to his uncle and follow the man with the calling? How would he do all of this when he was not willing to give up some time and some work to build his own altar, to follow the very thing Abraham would do to answer his calling? The Altar. Remember that many of us would not be called as Abraham and most of us are more as Lot. We love to follow the man of God because of the grace upon their lives but not to the price they paid in solitude. If only Lot would be willing to establish his own altar after the altar of his uncle Abram, just like Joshua would stay in the Meeting tent after Moses left (Exodus 33:11, but his servant Joshua, the son of Nun, a young man, departed not out of the tabernacle). Or like what Paul said to the people of Corinthians (1 Corinthians 11:1): be ye followers of me, even as I also am of Christ. If only Lot would be willing to follow the footsteps of Abram in the altar, definitely he will develop God's protection upon him that would be useful in the long run. If only Lot would be willing to make his dwelling in the shelter of the Most High, he would have found rest in the Shadow of the Almighty. But when he missed the altar, he missed big time! How about you?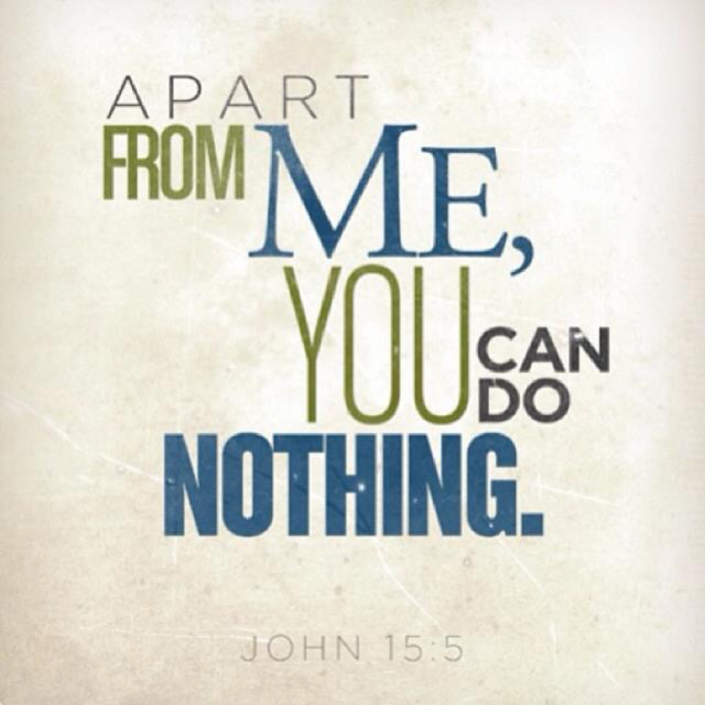 November 3, 2020 (re-written)
Arnold Sigik