(Kalau Anda memilih membaca versi Indonesia, silahkan klik disini.)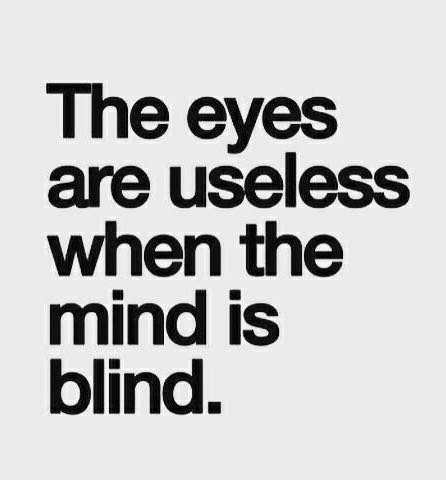 Finding these words made me think hard that this is true: if you cannot see beyond what your actual eyes see, then you are a worse blind than a blind person. Having a dream and vision is such an important aspect of life. That is the thing that should drive you forward and motivate you more to achieve many things in this life. Most of us want to achieve a good and healthy life and to become successful. Nobody wants to fail. But are we dare to dream?
Remember what Caesar used to say: Veni, Vidi, Vici! I came, I saw, I conquered. We also want to come to this moment, to see what we want and able to achieve it in this life. We carefully train these eyes to focus, to concentrate in order to be able to seize the opportunity in this short life we have. So when we talk about "focus" and "concentration"- I would say that Lot is a better example than his uncle, Abraham.
Who is LOT?
Genesis 12:4-5. "So Abram (Abraham) departed, as the Lord had spoken unto him; and Lot went with him… And Abram took Sarai his wife, and Lot his brother's son." Lot was only the son of Abram's brother, Haran (Genesis 11:31), not Abram's own son. He was not called by God, but Abram was. Anyway, Abram still took him along. Most likely it was because Abram thought instead of letting him stay alone in the city of Haran, it would be better for Lot to follow him to a new land. His father had passed away before they came to Haran (Genesis 11:28), and his grandpa was just recently died (Genesis 11:32). So, Lot followed Abram from Haran (Genesis 12) to the Land of Canaan.
Wasn't God said to Abram to leave his country and to leave his family, kindred? Genesis 12:1. God didn't want Abram to take Lot, He knew Lot was nothing but trouble for him. Furthermore, as was mentioned above: Abram was the one God called and not Lot. But probably like most of us, the fathers, we would not leave behind any relative when we are going somewhere for good. Especially when they were still so young. Yes, Abram made a mistake here but Lot was a somebody who got an opportunity to follow his uncle's footsteps, a journey to answer God's calling.
According to 2 Peter 2:7-8, Lot was called the righteous man that lived among the wicked. This is the only verse in the Bible that mentioned Lot as a righteous man. Interestingly, when the Bible mentioned someone's name as righteous then it means the man is righteous before the eyes of the Lord. That was most likely the reason why God sent the 2 angels to save Lot and his family before He destroyed Sodom. Genesis 19:1.
Lot LEVELED UP his uncle, Abram
But Lot was not just a regular nephew. He was a fine young man with a high potential to achieve many things and success in life. He had a business sense with a strong ambition to go to the top. The story in Genesis 13 was not just a regular dispute between the shepherds of Lot and the shepherds of Abram. In Verse 7, there was an argument between the shepherds of Abram's cattle and the shepherds of Lot's cattle which quickly escalate. The reason is shown in verse 6, the land was not wide enough for the two of them. Well, what was going on here? Weren't they supposedly a family that united together and all the land belongs to them together? This is what had occurred: Lot had grown so big on his own (verse 5) separately from his uncle, Abram. In other words, he matched Abram in his own wealth. He leveled up his uncle in possession. Could you imagine having a nephew that would still live in your house and eat from the same table but was able to make the same amount of money as you or even more? That nephew should be on his own, right?!
So Abram as a good uncle gave him an offering of peace. In verses 8 and 9, Abram gave him the first chance to choose for himself what he wanted from the land that was promised to Abram first. Lot without hesitation chose directly for himself the best part of that promised land: verse 10. He chose the valley of Jordan, a well-watered land from every corner, like the garden of the Lord, like the land of Egypt. Remember this, Lot had just back from Egypt. He was also there with Abram when they were running from the famine in Genesis 12:10. Another thought here, he probably regretted his uncle's decision to return to the land of Canaan. As he remembered Canaan, Canaan was only a drought land, produced nothing but hunger and suffering even though it was God's promise land. Genesis 12:6-9. Furthermore, they were just returning from Egypt. His eyes saw the abundance and comfort in Egypt. Why do we have to return to Canaan?! Genesis 13:1. His ambition blinded him to the promise of God, now he thought what he saw is the answer He was looking for, this is just like the garden of God. Yes, if we are not careful, our eyes would only let us see what we want to see, not the truth. More, to them who like to set their eyes on Egypt (which is the world) would be easily deceit to think the material possession is the blessing of God.
Lot MOVED to Jordan Valley
Genesis 13:10-11, Lot lifted up his eyes, and beheld all the plains of Jordan… then Lot chose him all the plains of Jordan… He lifted up his eyes to look, made the choice based on what he had seen. Verse 12, he pitched his tent toward Sodom. Lot was really focused on what he wanted. He saw the opportunity, seized it right away. When the Bible said that he pitched his tent toward (facing, KJV) Sodom, it literally meant that Sodom would be the first thing he would see every time he got up in the morning. And would be the last thing he saw before he entered his tent to end his day. He is so focused!
Lot was a good businessman that would not miss an opportunity to expand and needed a big city such as Sodom to accommodate his hunger for success and wealth. He did not care if Sodom was a very sinful city even he was warned about it (verse 10). He was very focused on what he wanted for himself. He didn't mind getting rid of his uncle so he could grow in his wealth by taking away the best part of the promised land (to Abram only) in order to expand his territory. Very quickly, he accelerated his life in the pursuit of blessing and wealth!
In fact, not long after, just one chapter later, we would find out that Lot was now in Sodom already. Genesis 14:12, and they took Lot.., who dwelt in Sodom. He would not only journey east toward Sodom (Genesis 13:11-12) and stayed (camped) there but now he already moved inside Sodom. Genesis 14 was a story of a war between the 4 kings of Chedorlaomer (verse 1, the origins of Babylon Kingdom) against 5 kings of Sodom (verse 2) and Lot was caught in the middle. Abram came to save Lot and defeated the 4 kings to take everything back to Sodom.
Now Lot was one of the leaders of Sodom
Genesis 19 was the story where God destroyed the cities of Sodom and Gomorrah. When He sent the two angels to save Lot and his family, after He met with Abram on chapter 18, Lot was the one who met these two angels on their way coming into Sodom. Genesis 19:1, The two angels came to Sodom in the evening, and Lot was sitting in the gate of Sodom. When Lot saw them, he rose to meet them and bowed himself with his face to the earth. He was sitting on the gate of Sodom when the angels were approaching. What would he be doing there? Sitting like men in this time? To drink coffee or tea and have some conversation with each other while smoking some cigarettes? No, the people who were sitting by the gate in times of Abraham, Isaac, and Jacob, were the people who governed the city. As they would be the ones who would decide the fate of that city they watched over. If they allowed bad things to come into the city, the city will become a bad city. If they allowed good things to come into the city, the city will become a good city. This group of people was the one called ekklēsia, a Greek word that has a meaning of the 'called-out ones to sit at the gate' (to govern the city) which translated to church nowadays. Lot was there. It means now he was one of the leaders of Sodom. Not just only a wealthy and successful businessman he had become but also one of the influential men in the city: a leader. If you would notice this trend, it is happening everywhere: when a man has been become very successful in making a lot of money then the next thing he would pursue is power, the position of influence, especially in politics. This trend is not a new thing, it had been there since the time of Abraham, Isaac, and Jacob.
But it was on Lot's leadership that Sodom got its end!
Lot hesitated to leave Sodom
Genesis 19:1, And there came two angels to Sodom … God sent the two angels to save Lot from the apocalypse of Sodom. The two angels had one mission: to save Lot and his family. God knew that only four persons worth saving from all the people of Sodom that should be saved. But in verse 16, "and while he (Lot) lingered…" the word simply means he hesitated. Why? Didn't he understand that God is about to destroy the city he lived in, the place he resided in? He got the two angels with him now ready to save him. But why did he hesitate to leave the city? A blessed person always got too much to leave behind.
Have we ever pondered that often we are also like Lot. We are busy working to make money to become rich, even our prayer & worship often has the goal of becoming rich. We worship and serve Him in order to be blessed, to be rich. We pray to be kept away from disasters, stay healthy, and be blessed in all things. And what we mean by being blessed is to have an abundance of money. Lot had it all, very quickly he got it. But that is precisely what made him hesitated to go out from Sodom. Maybe they (Lot & his wife) thought, why did God only send two angels, didn't He know that there was so much to bring out? Isn't He who blesses, He will also protect? We only interpret the blessing as money, material, and worldly wealth. Now we can't see that He has sent help. God had sent His angels to save the lives of Lot and his family, but their hearts were very attached to their wealth only. Yes, what we pray now has become the very main thing that hinders us from His help.
And in the end, he did not only lose everything but also lost his wife which turned to become a pillar of salt (verse 26). If you focus on making money only, do not blame your wife when she becomes so materialistic. His daughters could not be married as they could not find any men to marry (verse 31) when they ran to Zoar. Then they got this idea to get their father drunk so they could take turns to sleep with him in order to carry their next generation on. In the end, they gave birth to 2 (main) enemies of Israel: Moab and Amon.
Lot must have missed something
What was going on here? Lot seemed to have missed something here. He accomplished so much and had been a very successful man to the extent of being a leader in the city that had helped him grew his wealth. He had reached a very high position, to become a powerful rich man. But everything came to an end just like that. He must have missed something big!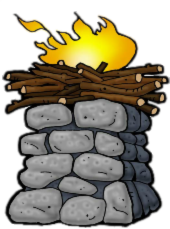 In Genesis 12:7-8, we can see that wherever Abram would go, he would build an altar and call upon the name of the Lord. In this chapter, he stopped at least twice, and in each place, he built an altar. An altar is piles of stone erected together to burn a sacrifice to the Lord in the Old Testament. An altar shows an act of worship by the one who is burning the sacrifice offering. So an altar speaks of your relationship with God. And Lot was there with Abram in Genesis 12. He must be helping Abram his uncle with building these altars as it was not an easy job to erect one alone. He probably also even watched the whole sacrificial act on the altar by Abram. The weird thing was, the Bible never mentioned even once, that Lot ever built an altar (for) himself!
No, there was no single verse ever written to mention that Lot ever built an altar to call upon the name of the Lord. In other words, Lot never had a relationship with the Lord God. That was the thing Lot missed. He was so focused on building his life, building his own success where he missed doing one simple thing that we need the most in this life: to pray, to worship, to have a relationship with the Lord.
Altar
An altar speaks of our relationship with God, our dedication, our worship and sacrifice to Him. That is where we would find our blessing, protection, and guidance that we need the most. Yes, you can be very successful in this life with hard work. But of course, your prayer will bless your hard work. It will even protect the blessing you are praying for. Prayer gives you guidance on where you should go or what decision you should make. Furthermore, a life that prays will always be closer to God. We all need that more than everything, we all need Him most.
Abram was so focused on building the altar on his life. Not only in verses 7 & 8 of Genesis 12, but throughout his life, In many chapters of Genesis, we always find out that he was always there in the altar he built. But we do understand that Abram was not only a man of prayer, but he was also a husband to Sara (Genesis 12:4), a father to Ishmael (Genesis 16) and Isaac (Genesis 19) later. He was also a shepherd of his flock. Moreover, his flock was in great numbers (Genesis 13) that he had to have many helpers, workers, maids, and slaves: both men and women. But the Bible mentioned more about Abram built altars than anything else. Other things in Abram's life just seemed to be some other additional, yes his life was about his relationship with God.
Abraham and his altar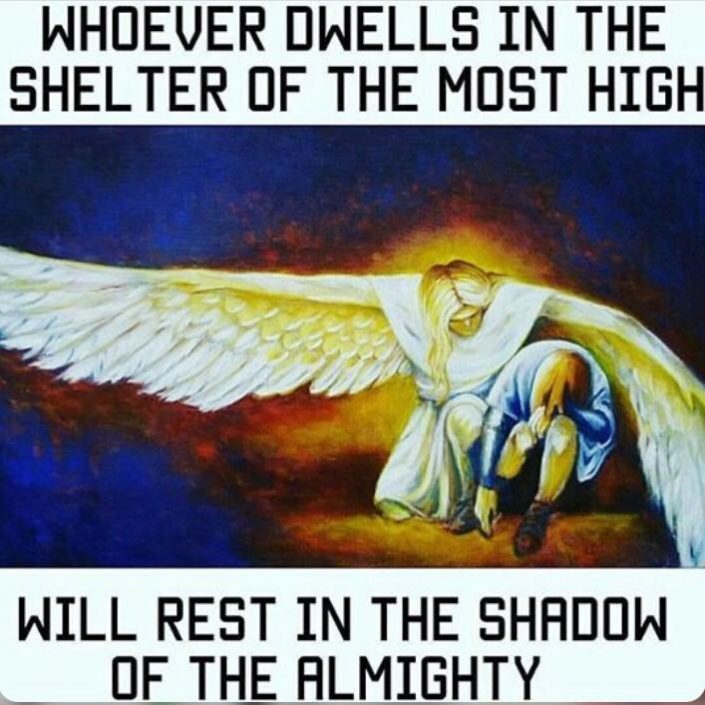 Yes, Abram's life was so focused on the altars he had built to call upon the Name of the Lord. Would you think if a man would focus so much on the altar in his life, would he have missed many other (important) things? On the contrary, because of his prayer life, Abram got his focus right on the spot! And that spot was God, God was his focus on the altar. In return, God blessed him so much in things he was not focused on, including his shepherding business and all the trades he did. Through the dispute with Lot, God protected him and led him away long-long time before the disaster that would hit Sodom and Gomorrah. In turn, this situation had saved him from losing so many things he had built. Imagine if he had to run in just a day or a night before the disaster. He could just suffer much as Lot had suffered.
Giving yourself a lot and increasingly in the presence of God through prayer, will cause God to be in all aspects of your life. When we are used to be in His presence, His presence will always be there for us. Psalm 91:1. Through this altar, Abram came to the point of having a very strong relationship with God more than everything and anything else. He was so deeply in Him where he would be willing to give back the promised son he got from Him on the altar, Genesis 22. God then swore on Himself, that He will bless him for sure. Not once did Abram lose his focus upon the altar, not even the greatest blessing the altar had given him: the promised son.
Most of us are the other way around, our prayers are only a means to get something. To merely reap the benefits of it, we want to come to pray. Many times when we have gotten that thing we wanted, we would then stop praying. Do we still come back to Him after we received His answer? Luke 17:17 mentioned only one man would come back to the Lord after He healed 10 of them from leprosy. Or would we even want to give the answer of our prayer back to Him as an offering? 1 Samuel 1:11, Hannah offered her Samuel back to the Lord to fulfill her oath when He answered her prayer. Most of us would get upset to Him when He says no to our prayer. Are we willing to always come back to His presence to where we literally would make our dwelling place in the Shelter of the Most High? Psalms 91:1. When we dwell in the shelter of the Most High, we will rest in the Shadow of the Almighty.
Would you also hesitate, just like Lot?
This is what Lot had missed in his life journey. In the end, he never grew in his relationship with God. Instead, he explored much of his relationship with money. He got so much to leave behind when he was challenged to choose between his life and his possession. He was not even tempted to choose between God and his wealth yet; only between his soul and his money. And, if it had not have been for the angels grabbed him by the hand to rescue him (Genesis 19:16), he would have chosen his possessions over his life. Matthew 6:21, for where your treasure is, there will also your heart be. This verse was never written the other way around. The money would never follow us, but we will always follow where our money is. That is why Psalms 62:10 said if riches increase, set not your heart upon them. How? Learn to give and give more like what Jesus said in Matthew 6:20, lay up treasures in heaven for yourselves. Also, 1 John 2:15, love not the world, neither the things that are in the world. If any man loves the world, the love of the Father is not in him. When Jesus would return today, how hard would God have to tug you out? Would you also hesitate, just like Lot?
Jesus said we can't devote ourselves to two masters. Matthew 6:24. We will always end up choosing one of them: God or mammon. Matthew 6:24. This doesn't mean that we need to stop making money or lose our diligent and hard-working attitude of this life. This simply means that we need to have the right focus and stay on it at all times. Yes, having to focus on God would cause many sacrificial decisions but in the end is for sure, God's blessing will be upon us and will last for good. Don't miss our altar, it will help us to focus correctly.
Spiritual eye
Interestingly enough, a few verses before verse 24 of Matthew 6 were talking about the 'eyes'. There is no verse in the Bible that mentioned when you pray you should close your eyes. But in verse 23, it said when your eyes are evil (or dark in some other translations), then your whole life would be full of darkness. We often think that we need to keep our eyes open in order to find the light that we need to have, but should we really learn to close it in prayer only so we can see better. Because in prayer, our spiritual eyes would start to see when our physical eyes start to close. Verse 22, if therefore thine eye be single, thy whole body shall be full of light. How can our eye be single, be focused, if we never learned to close it and let our inner eye open to see within the dark? Prayer moments would always help us to see better. Prayer will always be a place of reflection, a place of correction and a place to re-evaluate everything again.
The altar or prayer is never a means to persuade God to follow what we want. Many of us will see prayer as a means to change Him. No, we are the ones that should be changed in our prayer. Nevertheless, the altar is a place of offering and a sacrifice to God. We are the offering, we are the sacrifice on that altar. On the altar, we should learn to surrender to His will. Isn't His will better than ours? Isn't His way much better than our way? On the altar, we should learn to lay down our lives before Him. Yes, we would learn here to give up many things. We would start here to make decisions to let go of many things into His Hands. To let go of the doors that are closed for us. To learn to change direction to follow where His footsteps lead us and not to push ours. We will learn here to love Him even more than loving our selves. It is on the altar we learn to lay down everything to Him.
Focus on God
On the altar, we would learn to only find Him, who will stay clear before our eyes where everything else will be burned to ashes and gone as a sacrificial offering to Him. Yes, the others are meant to be blurred out and we should really learn to find ourselves alone with Him to the end. For only when we lose everything except Him, then we will start to have Him as everything in this life. The altar will teach us this thing: The Lord is my shepherd, I shall not want (Psalms 23:1)
If Lot would have followed the example of Abram's prayer life, definitely he would not lose everything to Sodom and Gomorrah. He would still have his wife with him, they would be able to find husbands for their daughters and their offspring would not become the enemies of the promised people. But would he learn to give up the space he would need the most to grow his flock? Would he keep submitting to his uncle and follow the man with the calling? How would he do all of this when he was not willing to give up some time and some work to build his own altar, to follow the very thing Abraham would do to answer his calling? The Altar. Remember that many of us would not be called like Abraham and most of us are more like Lot. We love to follow the man of God because of the grace upon their lives but not to the price they paid in solitude. If only Lot would be willing to establish his own altar after the altar of his uncle Abram, just like Joshua would stay in the Meeting tent after Moses left (Exodus 33:11, but his servant Joshua, the son of Nun, a young man, departed not out of the tabernacle). Or like what Paul said to the people of Corinthians (1 Corinthians 11:1): be ye followers of me, even as I also am of Christ. If Lot would be willing to follow the footsteps of Abram in the altar, definitely he will develop the God's protection upon him that would be useful in the long run. If Lot would be willing to make his dwelling in the shelter of the Most High, he would have find rest in the Shadow of the Almighty. But when he missed the altar, he missed big time! How about you?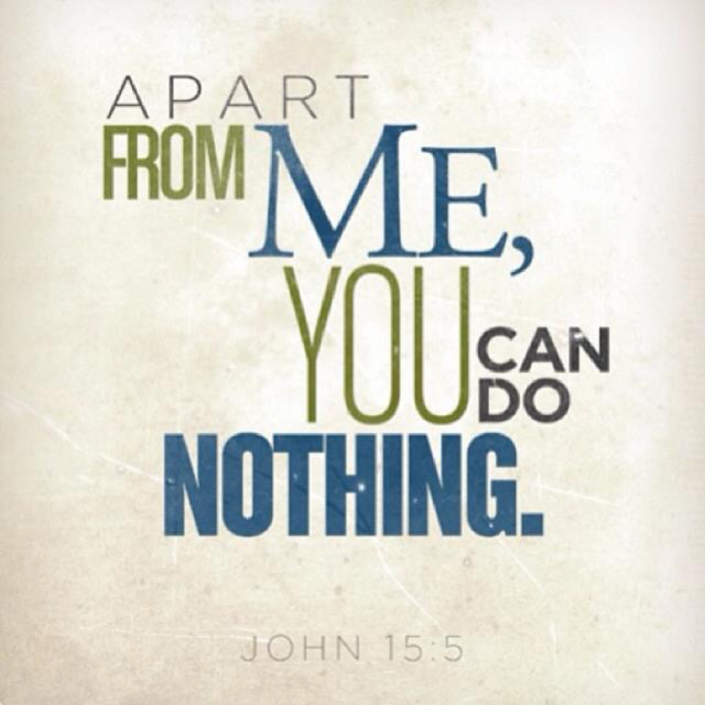 June 1, 2020 (re-written)
Arnold Sigik