Psalm 37:23 (ESV) says the steps of a man are established by the Lord when he delights in His way; In Amplified translation, it says the steps of a [good] man are directed and established by the Lord when he delights in His way [and he busies himself with His every step]. In the KJV translation, the steps of a good man are ordered by the Lord: and he delighteth in His way.
Yes, each of our steps is established, directed, ordered by God. Including all kinds of troubles and difficulties, we have to go through. Often we like to think if God would arrange the ways of our lives, He will manage it well and will not harm us. It would be successful and pleasant, He will not bring bad things to our lives. But the fact is the opposite. There are many problems, difficulties, and disasters in this life. Apparently, the storm of life is more familiar to each of us than we to Him. Where is God in this life?
Repent
Of course, when there is a storm in our lives, the first thing we have to make is to introspect or reflect on our life. Lest there are sins or things not pleasing before the Lord. As we know storms or problems will not arise by themselves. Or if God's help would not come soon, probably we should turn to Him and repent of all our bad ways.
Isaiah 59:1-2, behold, the LORD'S hand is not shortened, that it cannot save, or his ear dull, that it cannot hear; but your iniquities have made a separation between you and your God, and your sins have hidden his face from you so that he does not hear.
2 Chronicles 7:13-14, When I shut up the heavens so that there is no rain, or command the locust to devour the land, or send pestilence among my people, if my people who are called by my name humble themselves, and pray and seek my face and turn from their wicked ways, then I will hear from heaven and will forgive their sin and heal their land.
Let's repent and turn back to God.
However, living holy and righteously would not guarantee our lives to be free from storms. If free from the storm is the goal of our lives, maybe we misunderstood life itself in this world.
Spiritual growth
From 1 John 2:12-14, we can see there are 3 levels of spiritual growth: children, young men, and fathers.
1 John 2:12-14, I am writing to you, little children, because your sins are forgiven for his name's sake. I am writing to you, fathers, because you know him who is from the beginning. I am writing to you, young men, because you have overcome the evil one. I write to you, children because you know the Father. I write to you, fathers because you know him who is from the beginning. I write to you, young men because you are strong, and the word of God abides in you, and you have overcome the evil one.
Children, your sins are forgiven for his name's sake (verse 12). Because you know the Father (verse 14a).
Young men, because you have overcome the evil one (verse 13b). Because you are strong, and the word of God abides in you, and you have overcome the evil one (verse 14c).
Fathers, because you know him who is from the beginning (verse 13a & 14b).
Children to Young Men
When we first turned to Him, repented, and believed in Jesus Christ as our personal Lord and Savior, we were at the level of children. We experience the remission of sins and begin to know Him as the Father who loves us. Further, we walk with Him, we will begin to grow because of His Word to become young men who can overcome the evil one. Furthermore, we should be able to become fathers in the faith, someone who knows Him in such away from the start.
Yes, at least the theory is like that.
But what happens, there are many children of God who remain as children in their spiritual lives. Over the years, they have never grown up to become young men in the Lord. How would be possible to grow when we would eat once a week only. A baby who is fed only once a week will die soon. Yes, that's a fact that happens with many of God's children, spiritual death. Not surprisingly, in the church, there is a lot of friction and strife, problem after problem. There are (still) many children there.
If we want to grow, like or not as the Word of God said, we must be strong in God's Word and the Word must remain in us. God's Word must be the food to nourish ourselves every day. The way the Word of God remains in us is through reading, meditating, memorizing, and to speak the Word. If so, we will not only grow but even be able to overcome the evil ones. The evil one here doesn't refer to the evil that rules this world but rather to our flesh who always rebel against God's Word. Notice, our bodies which are strong and fresh would still easily be sleepy and tired when we start to read the Bible. That's the flesh against the Word of God, we need to learn to overcome it.
Spiritual warfare
Spiritual warfare is not a matter of how we can rebuke demons and the storms of life. But how do we defeat our flesh, how can we let go, forgive, not being selfish, not (quickly) offended, give to others, and willing to give an opportunity to others, serve others, and so on. Spiritual warfare is about how we obey and follow the Holy Spirit guidance, to practice the Word of God. Did we not defeat him by the blood of the Lamb and our testimony? Revelation 12:11.
Ask, seek, and knock
Matthew 7:7 tells us, to ask, and it will be given to you; seek, then you will get; knock, the door will be opened for you. This verse does not show us how we can find answers to our prayers in 3 different ways. This verse speaks of our spiritual growth in prayer. If our prayers are filled with long and many requests, we are still children. If we know how to seek God and His will, we have started to level up. And if we are not angry whenever God wants to answer our prayers, we have learned to be mature. Because only adults will wait and not break the door in he has knocked.
Now, every school student understands this. An examination is the only way for a student to go to the next level. If you fail, you have to repeat. And this storm of life is the test of examination of our spiritual level.
The Storm is a test
In the 4 Gospels, there are 2 storms being told. The first one was taken from Matthew 8:23-27, Mark 4:36-41 and Luke 8:22-25. The second storm is in Matthew 14:22-33, Mark 6:47-51, and John 6:16-21.
In every storm that occurs, 12 disciples always found themselves together with the Lord in the middle of the same lake (Galilee), hit by a violent storm at night until their boat almost sinks. But both of these storms occurred at different times.
In the first storm, Jesus was with them but fell asleep. The disciples woke Him up to rebuke and calm the storm down. In the second storm, He was not there because he was busy praying on the hill. He only came to them in the middle of the night, in the midst of the storm He walked on water to them. When he got into the boat, Mark mentioned the storm stopped immediately. John mentioned, they immediately reached the destination beach they were going to come.
Which storm would we choose? The one with Jesus was asleep, or the one where He was not in the boat. Yes, He would come only after a while. Many of us choose the first storm, the storm where Jesus was but slept. Most likely because many of us are still children at the level of our spiritual growth. Only older people and adults who are braver to face life problems. Not only that, we always naturally choose to shout for help in the middle of a storm and want it to end soon. Just rebuke it! we said.
How many of us want to learn to be mature by waiting for God to come, just like in the second storm. Learning to wait for Him alone. In the waiting for the Lord, especially in the midst of difficulties, it is the moment where we all learn to surrender and change to follow God's will. Moments where we can learn to go through the storm without having to rebuke the storm. Moments we can learn to find the different outcomes instead of only rebuking a raging storm. Moments where we can learn to find calm, true peace in our hearts, that is in the midst of the storm we can learn to trust God would not leave us alone, God would not harm us, and God would always be with us.
Having a peace to give us rest in the midst of the storm
That is the main reason the Lord was able to stay asleep in the midst of a storm that raged in such a way, there was a stronger peace within Him to calm Himself down.
Back to 1 John 2:14, young men are strong because the Word of God dwells in them. Our strength in the midst of the storms of life comes only from the Word of God. If God's Word does not dwell in us, we cannot possibly survive. That is why it is important for us to feed on the Word of God not only from one Sunday service every week. Each of us must learn to have a personal altar in our homes, have a personal relationship with God. Moments where we stop from all our work and busyness and start to pray and open God's Word (the Bible) to read. If His Word dwells in us, we will be like people building houses on rocks, not on sand. When hurricanes and floods come, our home would not be destroyed nor collapsed. Matthew 7:24-27.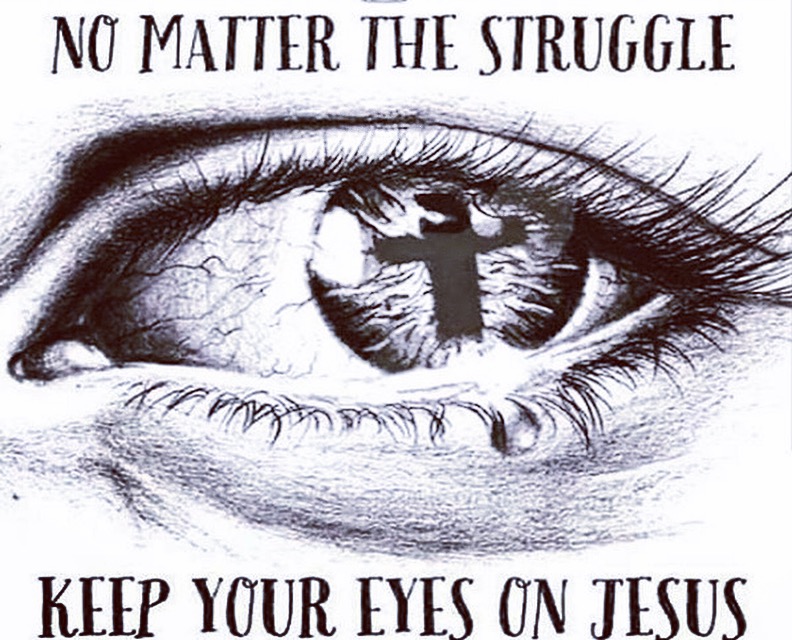 Yes, stop complaining when someone is preaching past the appointed hours. We are not happy when our lunch hour is delayed, or when our free time is taken. This attitude shows we prefer our flesh to be fed than our spirits. We don't even like deep and strong teaching of the Word, we grumble when we have to read long articles of God's Word. No wonder many of us do not have a thick spirituality, only our body keeps getting fatter. Our skinny spiritual bodies lack nutrition. And when the storm comes, we protest to God as we can't hold our ground to face His hard blowing wind. We yell, Lord help me out!
Yes, prepare yourself. Start taking time to sit on His feet, learn the Word for yourself. Stop the habits to watch (Youtube) too much or read (forwarding Whatsapp news) things that would not feed our spirits. That would only feed our flesh. This is not an easy job, it requires hard work. If you refuse, the storm will immediately destroy you. That storm will not be a test, it will be an unstoppable disaster.
Dwell in His Word
Our habits of having personal hours with God to pray and read His Word will help us to keep our eyes on Jesus and His promises in the midst of troubles. How can we keep these eyes on Him so we wouldn't sink in if we refuse to spend our time with Him? Yes, that was the thing that kept Peter floating in the raging water and not drowning. He must kept his eyes on Jesus. If we do not have a personal relationship with Him, do not have our own time with God, do not keep our personal altar lit, how can we keep our eyes on Him in the midst of a storm? Don't be too busy to be able to have time with God.
His Word must dwell in us, like it or not, those are the times when God is teaching us. The times when God is speaking to us. Do not miss it. Do not wait for a great preacher to come, do not wait for those who have the gift of prophecy to come, and then we follow them around only to get the voice of God. The Bible is His Word, available for us at any time, 24 hours a day, and 7 days a week. A Bible that looks clean and neat usually just shows its owner never opened it. Though God really wants to speak to us. Now we live in the age of smartphones where the Bible is available to us in digital form. The Bible in the form of an app is easily available in many different translations. And on a phone, we can have so many different Bible apps easily. There should be no reason at all now not to read His Word (through our cellphone). There is no need to turn on the lights in the middle of the night to read from the phone. Not noisy sound either because we do not flip the pages now, but just to scroll or tap it. The best of it, we carry it all the time. So we should be able to read it all the time.
In the pandemic era like now, many of us even protested against the government's policy to worship online from home. We still like to think we have to go to church, to God's house. We don't think we can worship online, we do not feel comfortable doing this online. Though many of us should confess our sins that in the midst of worship at church, we are all busy online. Not surprisingly, this storm took our place of worship. This storm keeps us in our house. We like it or not, we have to learn to worship online. If this storm still does not bring us back to God seriously, a much worse catastrophe will surely befall us.
A silence God
In the middle of an exam, there are no teachers who are busy talking and teaching. At most, teachers will only be busy telling how the exam should be carried out. The rest will be silent with bulging eyes watching us doing the exam. Thus the Lord, He will mostly be silent amidst the storms that come on us. God expects us to complete our tests (storms) well as He has taught before. Before? Yes, He would always have taught us before, but like Martha, we are always busy with many other things that are not important at all for the Kingdom of God. Or worse, we refuse to be taught by God as we are always busier with many other matters we think more productive just because they make money for us. We forget God's blessing is in His Word, it will be our strength in the midst of the storm.
Have you passed or escaped the test?
When we are upset about His silence, we actually shows that we never had a good and right intention to pass the test of life. We just trying to escape and not to pass properly . We are usually so anxious to immediately rebuke the storm because we are always looking for an easy and short path. We refuse to walk through the storm with Him. If we could, we are even willing to go around the storm but not through it. Why is that?
A lot of us don't want to change. The main purpose of every storm is to create the character of Christ in us. Knowing Him has the understanding of being like Him. And understanding eternity is to know Him as God who has been sent to us, John 17:3. So when a storm occurs, it is to take everything attached to us but not useful to produce fruit. Many of us are not willing to give those things up. If the storm does not change us in the end, maybe we need to ask if we might just escape and not pass the test of God.
From the 2 storms in the 4 Gospels mentioned above, they show us that if we do not pass the first one, a redo will come. Often, the next redo does not guarantee the level of difficulty will decrease. The Lord who was absent at the boat in the second storm showed a bigger challenged the disciples had to face in a similar storm again. Now, whether they like it or not, they must learn to grow up to face the difficulties by themselves and not be whiny like little children.
A Greater and Noble Purpose
In the first storm, a different translation mentions its cause from an underground earthquake in the lake area. No wonder the waves were so big to roll and the wind blew real hard against their boat. But the Lord was asleep.
However, this earthquake didn't just happen naturally. In the next passage we could find Jesus apparently arrived at Gadara beach, or Gerasa where there was a crazy person possessed by a legion demon (thousands, an army company or battalion = 6,800 soldiers) who lived in the cemetery which the Lord wanted to deliver. Had the territorial rulers of Gadara learned the Savior was heading to deliver their host, they clearly went on a rampage to try to stop Jesus and His disciples from reaching their territory. Of course, they couldn't just attack unless God the Father, allowed it.
The Father's purpose in Heaven to allow such a great storm of the dark kingdom was to teach the faith to the disciples. That no one could prevent the expansion of His Kingdom which come to deliver the captive. However the kingdom of darkness tried to hold on, the Lord was unstoppable to deliver His chosen ones.
Pay attention that in verse 35 Mark 4, God called the disciples to immediately cross the lake at the end of the day when He finished teaching the people. God wasted no time, He understood that this would be a long journey. He decided to rest only on the stern of the boat by letting himself to sleep there. When they got into the middle of the lake, in the middle of the night, when the Lord was still asleep, the storm began to strike violently. In the midst of being tossed here and there by big waves, He was still able to keep His rest undisturbed. He was preparing to face a bigger war on the other side where they were heading for. His disciples who were so confused could not comprehend why He could keep sleeping as if He did not care that they all were about to perish (drown). When they awoke the Lord, the storm was calmed down in one rebuke. So calm wherein one other translation it is mentioned that the surface of the water in the lake was actually transformed to be like a screen of a mirror! God's power is so far greater than all the raging of nature trying to stop Him.
When the Lord and His disciples arrived, the crazy-possessed man immediately got delivered and the legion was let go into the 2,000 pigs which plunged freely into the sea cliffs afterward and died drowning. His presence destroyed the economy of the area, the 2,000 pigs fell and died were worth ¼ million dollars nowadays! Because of that, the Lord and His disciples were cast back to return to the beach where He came from.
Practically, the Lord showed His willingness to find time to deliver one person (only) which was possessed by the dark kingdom. His love was so great for this person, the Lord wanted to free him. He was willing to cross the lake all night, stealing his rest by sleeping on a mat on the stern of the boat. The storm that came against them which almost sank their boat did not stop Jesus and changed His mind to turn around. The Lord kept moving forward. And when he found this crazy-possessed man by a legion demon, he was willing to sacrifice 2,000 pigs, a herd of the people in the area. A sacrifice He was fully aware that would cause Him to be rejected and driven back out from the area. He did all this knowing that the one He delivered was just a crazy man, a demon-possessed, lived in a cemetery, chained as an outcast. A person who was rejected by society. Considered a scam of humanity. Having no future nor any potential, feared and bound in place of the dead. The Lord came for him only and paid a great price that might be too expensive by our standards.
We certainly think of why should that crazy man be delivered, isn't it better if the one who had the pig Jesus ministered to? Of course, by then there would be more in the city could be reached by Jesus' ministry. But think about it if you are the possessed person, that crazy man, wouldn't we cry out in such a way … God delivered me! Who else wants to come, willing to pay all the price to deliver you if would not be Jesus himself? Don't you realize that His sacrifice on the Cross was His same act when He delivered this crazy-possessed man? He descended from Heaven, born as a man, obedient as a servant, and died on the Cross for you and me. The price He paid was very, very expensive, His own blood for our salvation.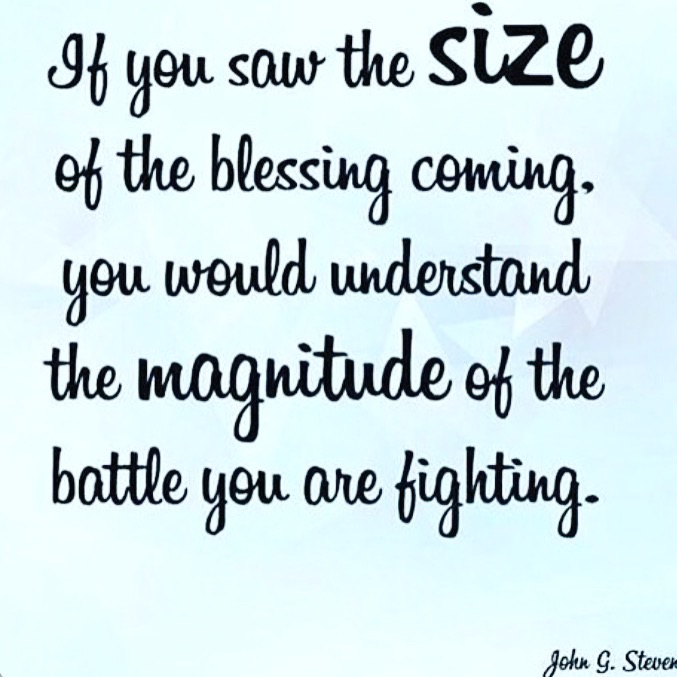 For God, the value of a soul is absolutely priceless to Him. He did not surrender, did not retreat, and did not turn back only when a storm came blocking Him. The Lord knew the magnitude of the storm He faced determined the size of the blessing His Father will provide for Him. No wonder now, in the name of Jesus all tongues will confess and all knees will bow He is the Lord and Savior of mankind.
Don't be afraid, the storm is a test. God has been arranging all this to bring us closer to Him.
April 16 2020
Arnold Sigik