Now Sarai, Abram's wife, had borne him no children. Genesis 16:1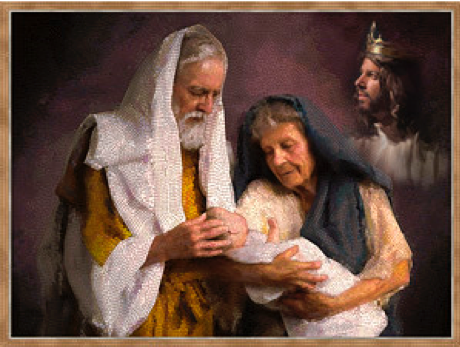 It is not only in this verse that Sarah, previously named Sarai (Gen. 11:29), is first mentioned as being barren without a child. Genesis 11:30 also mentions the same thing, stating that she was barren and had no child. It seems as though God wanted us to clearly understand that He had closed Sarai's womb and that she would not have children.

Who was Sarai?
Sarai was the wife of Abraham, previously known as Abram (Genesis 11:29), who is a patriarchal father known for his faith in God. The meaning of the name Sarai is "princess of a king," perhaps given to her because of her beauty (Genesis 12:11). However, when a name is mentioned in the Bible, it often signifies more about a person's character or destiny as intended by God. In Genesis 16, the chapter that introduces us to Sarai, we witness a classic marital argument between her and Abraham as they wait for God's promise to be fulfilled.
In Genesis 16:2, Sarai expresses her frustration that God had not given her a child. This is understandable, as she and Abram had been waiting for 10 years since they first received the promise of a child. According to Genesis 12:4, Abram was 75 years old when God called him. By the time Hagar gave birth to Ishmael for him in Genesis 16:16, Abram was 86 years old. Therefore, he was at least 85 years old in Genesis 16:1-4, with 10 years having passed since the initial promise.
Waiting for 10 years is a considerable amount of time, and it can feel like an eternity, particularly if we are eagerly anticipating something. Even if a minute is only 60 seconds long, a year (or 365 days) would have 31,536,000 seconds. Therefore, waiting for 10 years would be approximately 315 million seconds or more. Counting the seconds while waiting can be tedious and uninteresting. Moreover, waiting for something promised for such a long time can negatively affect our attitude towards the promise giver.
To wait upon God
Waiting is not only about how long we can wait patiently but also about how we react during the waiting period. Waiting for 10 years is certainly not an easy time, as it can be challenging to maintain our faith and passion for God's promises and prophecies. In the first 1-2 years, we may still be enthusiastic, but by year 3, we begin to question and doubt. By year 5 or 6, many of us may have given up hope, especially in the case of Abram and Sarai. They did not get any younger, and their condition had become too old to conceive a child, especially for Sarai. Her frustration was evident in her words when she said, "God did not give me a child" (Gen. 16:2).
If Sarai had complete faith, she might have said, "God has not given me a child yet." However, in the King James translation, she seemed to be blaming God for her infertility. She told Abram, "Behold now, the Lord hath restrained me from bearing: …" (Gen. 16:2a, KJV).
Sarai's statement, "God didn't give ME a child," instead of "God didn't give US a child," indicates that she had a lot of self-interest in her words. It's not clear why she wouldn't use the more inclusive "us" word. Despite being considered one with her husband Abram, as stated in Genesis 2:24, Sarai's choice of words suggests who she really was under pressure.
Moreover, Sarai clearly said here, God didn't give me a child. Why wouldn't she say give us a child? Sarai was putting a lot of implications on herself only in her words. Not to us: her husband Abram and her. Aren't they supposedly one? Genesis 2:24.
3 mistakes of Sarai
In verse 2, we can clearly see Sarai's 3 mistakes:
She had no more faith in believing God would still keep His promise to give them a child. She saw the fact they were experiencing, she had come to a conclusion: God didn't give her a child.
Sarai's response in blaming God for her barrenness suggests a lack of introspection on her part. Rather than considering whether God had a purpose for closing her womb, she immediately assumed that God was at fault. It's possible that God had reasons for not allowing her to conceive that extended beyond her physical ability to bear children, but Sarai did not seem to consider this possibility. Perhaps there were personal qualities or attitudes that God wanted her to develop before allowing her to become a mother.
Sarai's desire for a child was understandable, as in those times not having children was considered a disgrace, and having a child would give meaning and elevate a person's worth. However, sometimes we forget that what we ask God for is only for the prestige of our lives, and we forget that God is the preserver of our lives, not the maintainer of our lifestyle. Many times our prayers are not in accordance with God's will, very selfish indeed, we ask for things just to prove ourselves to others.
If Sarai had just said "God has not given us a child yet," the story might have been different. It would have shown that she still had faith and hope in God and considered herself equal to her husband in the promise of God, rather than elevating herself. Moreover, didn't Abram receive a reaffirmation of God's promise in the previous chapter? In Genesis 15:5, God asked Abram to count the stars in the sky and said that his descendants would be as numerous. Abram believed in this promise of God, as seen in Genesis 15:6, ".. and He counted it to him for righteousness."
It is interesting to note that throughout this time, God ONLY spoke to Abram about His promises and not to Sarai, or not to Abram and Sarai together. This was not because God did not respect women, but because He highly respected the law in a family where the wife must submit to her husband (Ephesians 5:22-23). The husband is the head of the wife, and God is the head of the husband (1 Corinthians 11:3). Therefore, God clearly spoke to Abram alone and not to Sarai. This is similar to how God spoke to Adam only and not to Eve, or not to Adam and Eve together. God gave His Word to Adam and Abram, and from them, Sarai and Eve should receive the Word of God and had to submit to their husbands as priests who accepted the Word. Unfortunately, the reality of married life is often the opposite of what it should be, as seen in the lives of Abram and Adam. They both fell into sin because they listened to their wives. In Genesis 16:4, Abram did what Sarai told him to do, which was to sleep with Hagar so she could have a child. Similarly, in Genesis 3:6, Adam accepted Eve's offer of forbidden fruit and joined her in eating it.
The husband's responsibility is not only to accept and deliver the Word to his wife, but also to stand firm in his faith in the Word of God however the wife would oppose it. If Adam had refused to eat the forbidden fruit and said, "No, God has forbidden us from eating it," or if Abram had said, "No, I will not accept Hagar because God has promised us a child," then the course of history could have been entirely different. Perhaps there would never have been any descendants of Abram through Ishmael. However, we all know what actually happened.
Returning to the meaning of Sarai's name as "the king's princess," it is not surprising to see how she became upset in the situation explained above. When Ishmael was born and Hagar looked down on her, Sarai became even more angry and blamed Abram in Genesis 16:5. Although she admitted that she gave Hagar to Abram, she shifted responsibility for the insult she received onto him. It is clear that Sarai's desire for a child was not motivated by God's will, but by her own pride. Now, feeling insulted by her slave Hagar's desire to replace her as Abram's legal wife, Sarai's strong-willed and entitled nature once again led her to shift blame onto Abram for her own mistake. If God were to judge both of them as she wished, wouldn't she suffer the most in this case? While it may be understood that women often think with their emotions rather than logic, every one of us, whether male or female, should think carefully before speaking, just as Sarai should have. In this situation, Sarai displayed poor character before her husband and God.
Ishmael, and God was silence
When Ishmael was born, Genesis 16:5, 15-16, Abram was 86 years old. 11 years had passed since he received the promise of a son in Genesis 12:2 the first time. Genesis 17:1 began with this word when Abram was ninety-nine years old, and the Lord appeared to Abram and said to him: "I am the Lord Almighty, walk before me without blemish.
The question here is, where was God when Ishmael was born (when Abraham was 86 years old) until He spoke again to Abram (when Abraham was 99 years old)? There were 13-14 years passed by without God's word and even 15 years longer until Ishak the son of the promise was born. Genesis 17 tells how God repeated His promise again to Abram. One last year before Isaac was born when Abraham was 100 years old, Genesis 21:2.
It appears that God remained silent and did not speak to Abram since he had slept with Hagar to give birth to Ishmael, which was a result of listening to his wife's advice. In other words, God was upset (being cranky?) with him. Although it may seem amusing to imagine God behaving in such a way, it is clear from the absence of any mention of Abram's life from the age of 86 to 99 in the scriptures that God did not communicate with him during this period. This raises the question of why there are five chapters, Genesis 12-16, dedicated to only five years of Abram's life, from the promise until the birth of Ishmael. Additionally, there are another five chapters, Genesis 17-21, that describe the events of the final year before Isaac's birth. Yet, there is no mention of Abram's life from Genesis 16:16 to Genesis 17:1. The 13-14 years of silence during which God did not speak to Abram can be seen as a consequence of his sin.
Often, we dislike it when our wives stop talking to us, especially after a fight. They can become cranky, which indicates that there is still some unresolved issue on their side. While this attitude of silence and anger may lead to a better outcome for a woman's wishes from her husband, we must consider the danger of God choosing to be silent when we follow our wives' desires, especially if they go against His Word. When we don't hear God's voice, it could mean we're losing His guidance in our lives. When God stops speaking to us, His presence might have left us, and this is a worse situation compared to when our wives are silent. Trying to persuade a cranky wife is easier than attempting to get God to speak to us.
What is being said here is that God's silence during difficult times should not be confused with a lack of guidance or support. It's like a teacher who remains quiet during an exam, expecting their students to recall what they've been taught and answer the questions correctly. Similarly, God may not speak to us during challenging moments because it is a test we must go through, and He expects us to respond appropriately based on the lessons He has taught us.
To wait longer
But in Abram's case, 13 years had passed without hearing from God. When God finally spoke again, He said, "I am the Almighty God. Live before Me blamelessly." This was a reminder that God was in charge and that Abram needed to live righteously. There was sin in Abram's life, which was listening to Sarai's words and having Ishmael. During the first 10 years, Abram and Sarai were tested for patience and faith. When Ishmael was born, it marked Abram's failure in waiting for God to fulfill His promise. Because of this, Sarai and Abram had to wait another 10 years plus 5 extra years. If Abram hadn't listened to Sarai, would they still have had to wait another 15 years? Probably not. Surrendering to God makes the path easier for us. Our surrender must be sincere from the depths of our hearts, because God knows our hearts, who we really are, Jeremiah 17:9. We will all be tested deeply, have we surrendered to Him and His will? The test of time is the hardest one. The second 10 years (plus 5 more) in Abram and Sarai's lives had killed something in them. Sarai had reached menopause, and her womb had died, along with her strong will. She realized that if it were not for God, it would not be possible again, and she finally yielded to Him.
God's time
Many of us fail to understand God's timing. God's time is not our time, and His ways are not our ways. As high as the heavens are above the earth, Isaiah 55:8-9. God doesn't measure the length of human life with time, because He is eternal and outside of human time. He moves in His own time. But that doesn't mean He doesn't care about us. We must understand that only He understands the bigger picture of our lives. He alone is able to comprehend the whole picture of all human life throughout history, from beginning to end, and interweave us in such a perfect way that He knows exactly when to show us His grace. This isn't just based on what we see today when we're in need of something urgent. We must dare to let go, even to sacrifice what God doesn't want in our lives when He doesn't answer our prayers according to our time. Because often, only when we find something unanswered or closed, something better will be opened. Don't be angry with Him if He intentionally doesn't answer our prayer according to our time. Learn to trust that God has a better answer in His time for us.
Yes, we all need to die on our own time, to our own agenda. Let God govern our time of life, His time is better for everything in us. And yes, the story of Genesis 16 is a test of time not only for Abram and Sarai but clearly for all of us. The length of time to wait will purify each heart before God.
When God's time finally arrived, Abram was already 99 years old, and Sarai was 89 years old. Genesis 17:17 shows that when they later had a son, Abram was 100 years old, and Sarai was 90 years old. God's timing is always a mystery to us, and we must learn to surrender and not be in a hurry. One thing is for sure; it is better for us. Waiting not only changes us for the better but also creates a better future, which no one knows exactly how it will be. Luke 12:16-21 tells the story of a rich man who built larger barns and thought that his future was secure. He forgot that his wealth did not guarantee that he would wake up the next day. He forgot to pay attention to God's timing, which had arrived for him.
A changed name
There is an important point to consider in Genesis 17 regarding the name changes of Abram and Sarai. Abram's name means "exalted father," which may have reflected his wealth and power at the time. However, God changed his name to Abraham, which means "father of many nations," signifying his role in God's plan for salvation. Similarly, Sarai's name was changed to Sarah, which means "princess" or "noblewoman," indicating her importance in God's plan.
But interestingly, in the Indonesian translation of the Bible, Sarah's name does not have the "h" at the end, which is present in the English translation. As if God had to erase the "i" in Sarai first before He allowed her to conceive a child. Could God mean that she would not get God's promise unless she died for herself first? After all, in alphabetical order, "j" comes after the "i". So if we would die to ourselves, only then Jesus is able to be revealed in our lives.
Menopause
When God's time finally arrived, Abraham and Sarah faced a complex issue: they were both very old. Abraham even laughed when he heard the promise, as stated in Genesis 17:17. Similarly, Sarah also laughed upon hearing the promise repeated in Genesis 18:12, saying "After I am worn out, and my lord is old, shall I have pleasure?" Sarah's age made it seemingly impossible for her to have children, but for God, nothing is impossible. He said, is there anything that is impossible for the Lord? At the appointed time, next year, I will return to you; at that time Sarah had a son. Genesis 18:14.
And yes, in Genesis 21:2, Sara delivered Isaac for Abraham in their old age. Just as it is in the Word of God, at the appointed time.
Another interesting thing here is that there's a story of Abraham and Abimelech, the king of the Philistines, in Genesis 20. This story took place just before Isaac was born in Genesis 21. It's a similar story to the earlier one when Abraham fled to Egypt because of a famine in the land of Canaan. And once again, because of Sarah's beauty, Abraham had to lie and say that she was his sister so that he wouldn't be killed because of her. Despite Abraham's sin of lying about Sarah's true identity, this story is meant to show us that when the Lord's time arrived, nothing would be impossible for Him.
Abimelech was a Philistine king who lived through two generations: Abraham and Isaac. His name appears in Genesis 20:2 during Abraham's time and in Genesis 26:1 during Isaac's time. This suggests that he lived for a long period of time. However, in Isaac's time, he was already old but still liked to glance at women, whether or not they were married. In this age of paganism, there were no moral codes or values to respect, and it was all about who was in power. Abimelech even liked to peep into other people's private rooms, as described in Genesis 26:7-8. We can only imagine how lustful and desire-filled he must have been when he was young during Abraham's time. He was a king with many wives and concubines, as stated in Genesis 20:17. He even took Sarah to be his wife in Genesis 20:2.
Didn't Sara have already menopause when she was taken again? And Abimelech was a very young king at that time? Where would we find a young king, with a lustful desire for a woman, who got attracted to an old lady who had menopause already? Was Sara a really beautiful grandma or did King Abimelech just suffer from cataract eyes?
New wings of an eagle
What happened was that the power of God (Genesis 18:14) descended upon Sarah and not only restored her womb to be able to conceive, but also rejuvenated her entire physical condition: her face, muscles, body, skin, and everything about her was refreshed, renewed, and strengthened to make her look like a young lady once again. God's purpose was simple: to give Sarah the strength to conceive and give birth even in her old age. Those who wait for God will be granted new strength (Isaiah 40:31), and even though it may take a long time to wait, when the time of the Lord arrives, no one can resist or stop God's power from working perfectly to fulfill His promise for us all. God's word never fails (Isaiah 55:11).
Like an eagle with new wings soaring up into the sky (Isaiah 40:31), when an eagle reaches the phase of renewing its life, it undergoes a very painful process of transformation for a while. Eagles are birds that can live up to 70 years, but in the middle of that 70 years, when they reach around 40 years old, they must decide whether to undergo the painful transformation process or die immediately. This is because, at the age of 40, their beaks become so long and bent that it becomes difficult to eat and swallow prey, their nails become dull, and their feathers become very long and thick.
To begin the transformation process, the eagle flies to the top of a high mountain and builds a new temporary large nest. It pokes its beak onto the mountain cliff until it breaks, then waits for the new one to appear and grow back. With the new beak, it pulls out all of its old nails. After the new nails appear, it pulls out all of its old wing feathers to grow the new ones. After all these painful experiences have passed, the eagle practically has a new young body again!
In the same way, those who wait upon the Lord shall renew their strength (Isaiah 40:31). Like the eagle, we may also go through a painful process of transformation, but when we emerge from it, we will have renewed strength and vitality.
Genesis 20 is recorded for us to understand that Sarah had truly been made strong and young again, ready to give birth to Isaac through God's miracle. Abimelech's appearance in the story only serves to show that Sarah, because of God's intervention, was still as attractive as she was 24 years ago when God first promised Abram and Sarai a child. The difference now was that Sarai had been transformed into Sarah, the mother of all nations, a woman who brought fulfillment to God's promise for Abraham!
But they who wait for the Lord shall renew their strength; they shall mount up with wings like eagles; they shall run and not be weary; they shall walk and not faint. Isaiah 40:31.