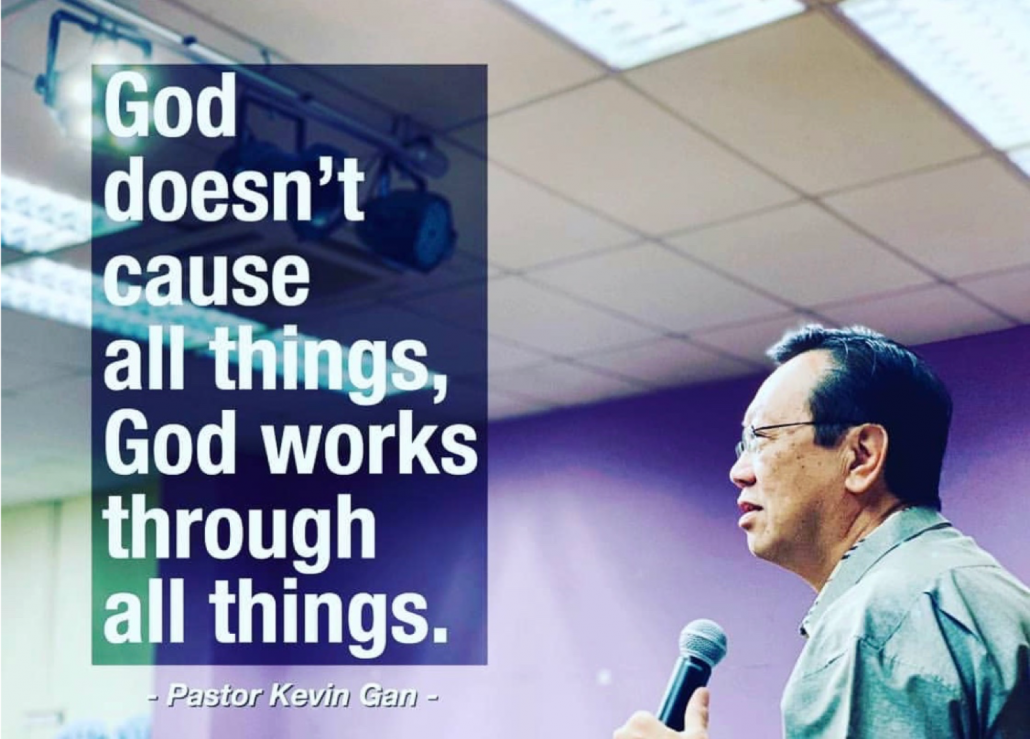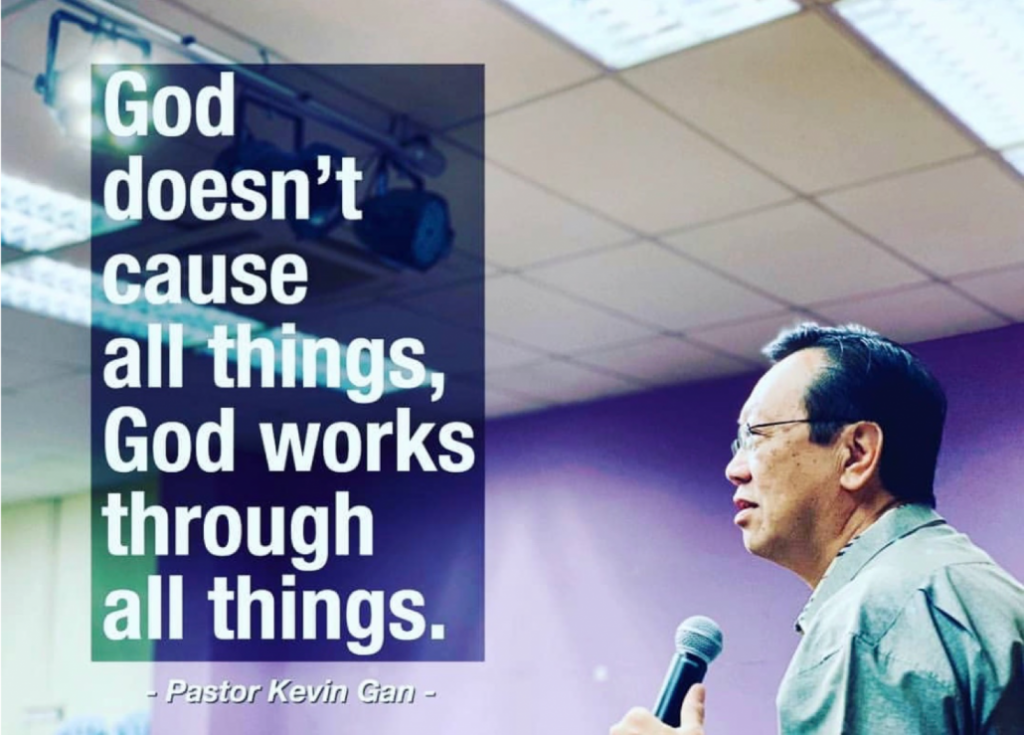 God doesn't cause all things, God works through all things.
And we know that all things work together for good to those who love God, to those who are called according to His purpose. Romans 8:28, NKJV.
Due to God's role as the creator of all things, one could argue that everything indirectly stems from God. This means that although everything originates from Him, a heart that changes to become unfaithful or evil cannot be attributed to Him. It is ultimately the choice of individuals to determine their actions and responses on a daily basis. It is undeniable that due to these diverse reactions, people often find themselves entangled in various issues, difficulties, and painful situations. However, it is important to clarify that these circumstances are not caused by God. Nevertheless, God possesses the ability to work through any situation and even bring about good for those who love Him. Joseph serves as an example of this perspective. He was able to say but as for you, you meant evil against me; but God meant it for good, in order to bring it about as it is this day, to save many people alive. As Genesis 50:20 reveals, Joseph's generous heart enabled him to see beyond the evil actions of his brothers, recognizing that God had intended it for good, ultimately leading to the preservation of many lives.
Joseph's personality, an idealist
Joseph, as an individual, possessed a strong inclination towards idealism and truth. Forming friendships with individuals of this nature may not necessarily provide a sense of comfort. This is due to the fact that at any given moment, Joseph had the potential to disclose any wrongdoing committed by those around him. In Genesis 37, verse 2, it is evident that Joseph took action against his own brothers, the children of Bilhah and Zilpah. While his actions were morally justifiable, many of us would hesitate to come forward as witnesses to the wrongdoing we have observed, for the sake of our own safety. Additionally, in the current era, those who expose errors are often the ones who face legal consequences. The truth, in many cases, poses a threat to the security of numerous individuals.
The children of Bilhah and Zilpah are mentioned in the book of Genesis. Bilhah, who was a slave servant or maid to Rachel, gave birth to Dan and Naphtali (Genesis 30:4-8). Zilpah, who served Leah, another wife of Jacob, gave birth to Gad and Asher (Genesis 30:9-13). It is interesting to note that the name Bilhah itself means "trouble." Given that she was described as a maid to serve Jacob's favorite wife, Rachel, the name may suggest potential difficulties or complications. Furthermore, in Genesis 35:22, it is mentioned that Bilhah was involved with Rueben. The name Dan means "to judge" (Genesis 30:6), while Naphtali means "to wrestle" (Genesis 30:9). These names may reflect certain characteristics or roles that the children were believed to embody. Zilpah, on the other hand, was also a maid given to Leah when she married Jacob. Zilpah's role as a servant to Leah is highlighted (Genesis 29:24).
Joseph is the favorite son
In verse 3, Genesis 37 Jacob gave a very beautiful robe to Joseph. As a sign that Joseph had become his favorite son in the house among the 12 siblings. Jacob was not a good father in this matter. But it was not as simple as he had chosen to favor a son, but more because first, he had loved one of his wives more than the others. Genesis 29:30-32. He should not marry 4 wives if he would only love one. God's command is clear in Genesis 2:24. And yes he got tricked to have more than one, but to the fact he married the other first, he should be responsible to love all equally. His action was not approved by God. Genesis 29:31, He opened the womb of Leah but not Rachel's. He is a just and fair God. So, no matter what he should love all the children equal too. But because Rachel was the woman he loved, then her child definitely became the favorite one in the family.
Moreover, the robe was not merely mean Joseph had become the favorite son in the family, but it signified that he had been chosen as the successor to Jacob. In other words, if one day Jacob would pass away Joseph was the one who would inherit all of his father's wealth, and would lead the entire family. Because of this, all of Joseph's brothers became hateful and unfriendly to him (Genesis 37:4). Apart from his father's wrongdoing, in this case, wasn't Joseph the innocent one, who loves the truth, but had become the collateral damage of all these? If you were Joseph in this matter, will you point your fingers to blame God for everything?
Dreamed, twice!
Joseph's situation didn't stop here, he had dreams. Something happened while he slept. Circumstances that arise outside his control while he was doing nothing other than closing his eyes. He dreamed, twice. To make matters worse, he didn't hold back from telling about this to his brothers (Genesis 37:5-6). Maybe we will think twice when we are in a complicated situation like Joseph to get out of the bedroom with a story that would fuel more anger toward us. But apparently, Joseph did not even learn what had happened earlier after telling his brothers the first dream (Genesis 37:8). He returned to them with the second dream (Genesis 37:9-10). All of these escalated the anger of his brothers even more (Genesis 37:11). Plus the father began to get upset with Joseph too. He thought the sun and the moon in Joseph's second dream were meant for him and his wife (Genesis 37:9-10).
Whose fault for all of this? Why did Joseph have to be in such a complicated situation? Where was God as the defender and helper for Joseph? Wasn't he the special son among all his brothers according to the Word of God? Genesis 49:26.
Joseph's woe
Well
Maybe we would think, I should not report any wrongdoing. Better be safe. I would not tell my dream to others, they might envy me. Do not even ask me to come looking for them, Dad! But Joseph said in Genesis 37:13, I will! The character of Joseph is a reflection of 1 Corinthians 13:
Love is patient and kind; love does not envy or boast; it is not arrogant or rude. It does not insist on its own way; it is not irritable or resentful; it does not rejoice at wrongdoing, but rejoices with the truth. Love bears all things, believes all things, hopes all things, endures all things. He still believes that no matter what, his brothers would not do any harm to him. Just like Jesus in John 1:11, He came to his own, and his own people did not receive him.
So Joseph went to his brothers and he arrived at the peak of their hatred (Genesis 37:20). He was robbed by his own brothers, stripped off of his beautiful robe, thrown into a well (Genesis 37:23). They all witnessed how Joseph begged for their mercy (Genesis 42:21). Tragic. Fortunately, Reuben was there. Otherwise, Joseph had been thrown into a well as a corpse, a lifeless body. Yes, their original plan was to kill and throw him to the well (Genesis 37:20). Yet Reuben was used by God to prevent this, Genesis 37:22. Another fortunate thing was the well was empty and dry (Genesis 37:24). Probably, this was also the trigger of the anger of his siblings. They had traveled far from home (Genesis 37:14) to the Hebron Valley, even further to Dothan (Genesis 37:17), only to find a dry well (Genesis 37:24). How would they give water to their sheep? Seeing Joseph coming from afar would probably make them think: he had come to check our situation and to report to our father what we had done: they had wandered away beyond the first spot they were told to herd the sheep. Just kill him! they said (Genesis 37:20).
But this dry well is a blessing to Joseph. Besides Ruben who saved him from the evil plan of his brothers, Joseph found himself falling into a dry well without clothed, but not without life. Falling into such a place where it supposed to be full of water, he did not drown to death. He fell hard into a dark dry place where the light came only from above, from the opening hole on top of the well. The place also did not give him another way of escape except through the hole above where he came from. Somehow when he looked up he would able to see the sky only: it is God's place! Yes, the situation was so crazy for him where his help would come only from God alone.
Sure we would all put our hope and dependency into God, aren't we all diligently come to worship Him in the church? Yes, none of us would claim otherwise. But many of us do this with all sorts of other backup plans we've set up before. If our prayers fail, the backup plan is ready to help us. Well is the place where Joseph learns to hope ONLY to God alone. The well is the place where all the backup plans are plundered and detached from us! Let's learn ONLY to rely on Him (Jeremiah 17:5-8), do not wait to be thrown into a well before we would really learn to rely on Him. Yes, relying on God is not an extraordinary statement to be posted on FB or IG. It is not a beautiful word that simply decorates our prayers, relying on God should be practiced every day. Do not wait for God to let us be thrown into the well first before we start to pray earnestly to Him.
Dothan, the town where Joseph was thrown into a well, means 2 wells. One of the well there is still known today as Joseph's well. And besides the event of Joseph's, Dothan was also the place where Elisha prayed to God to open his servant's eyes to see the army of God who was with them in greater number than the army of the king of Syria. 2 Kings 6:13. There are many great and noble things hidden from sight in Dothan here. You will see and understand with an open spiritual sight what the well here means after you finish reading about Joseph here, just like the servant of Elisha was able to see the greater numbers of the army of God which were with them.
Not long after Joseph was in the well, the caravan of the Ishmaelites (Genesis 37:25) passed by. Judah proposed to others to sell Joseph (Genesis 37:26-27) rather than to kill him. Joseph was pulled out of the well, not to be saved, but only to be sold to the Ishmaelites merchants for 20 shekels of silver. If 1 gram of silver today is around US$0,51, then 20 shekels of silver = 20 x 11.5 grams (per 1 shekel) x US$0,51 (per 1 gram) = US$117.30 is the price today of Jospeh's life. If this money is divided among 10 of his brothers (without Benjamin, he was the youngest and was at home), then each of them gets only US$11.73! How low we often judge our brothers because of hatred! Anger and hatred have undermined human values ​​and dignity.
With a barefoot, Joseph started to walk behind the Midianites' camels, walked the hot journey to Egypt without enough food and drink. He often had to step on animal dungs in front of him, maybe even taunted to keep on walking ahead without resting. Joseph had to travel a distance of approximately 750 to 1,000 km from Dothan where he was thrown into the pit to Egypt where he would be sold as a slave. But his route was not as simple as passing a faster and shorter Mediterranean coast route.
This Midianites merchant might have been more inclined to follow the spice trade route, passing through modern Edom and Petra. Passing Hebron from where Joseph originally came before going to Dothan. Hebron is a place where Abraham was buried with Sarah and other ancestors in the Machpelah Cave. Through the area that would become Bethlehem later, the place where his mother, Rachel died while giving birth to Benjamin and buried there. Perhaps even passing through Jerusalem, the area of ​​the hill of Moria might have been seen to him from afar, the place where his grandfather Isaac was almost offered as a sacrifice by his own great-grandfather Abraham. He surely knew the story of how the Angle of the Lord had come to stop and prevent the hand of his great-grandfather Abraham to slaughter his grandfather Isaac. Where is that Angel of the Lord now? Why wouldn't He come now to defend and help me? Joseph thought to himself.
Also, he might have passed Bethel, where his great-grandfather Abraham and his grandfather, Isaac built an altar and offered sacrifices. Joseph was like being brought back to the past, tracing the footsteps of his ancestors at the same time he was trying to find answers to what was happening to him just at that moment. One thing here, God was teaching him about sacrificial offering which acceptable to Him and Joseph found he was that offering!
Then Joseph arrived in Egypt, naked as a slave!
At the house of Potiphar
God used Pharaoh's Head of Executioner to purchase Joseph from the slave market. Genesis 39. Potiphar bought Joseph and made him a slave to his home. Then because God was with Joseph (Genesis 39:3), everything he did was successful. Potiphar, therefore, lifted him up to be his chief-slave (Genesis 39:4) over all his house (Genesis 39:5) except Potiphar's food (Genesis 39:6).
The test for Joseph here was Potiphar's wife was so attracted to Joseph lustfully (Genesis 39:7). For days she seduced Joseph (Genesis 39:10) to sleep with him, even to the point where they were alone in the house (Genesis 39:11). Joseph refused and ran away from her (Genesis 39:12).
The problem was that Joseph's garment was left behind in the hand of Potiphar's wife (Genesis 39:13). Because of that he was accused and slandered to prison (Genesis 39:20).
The real question here is why did Joseph's garment happen to be left behind in the hand of Potiphar's wife? Wasn't it if he wanted to run away from her, should he just run out directly? It was not necessary at all to undo his garment first. But to the fact that his garment was left behind, it later became an opportunity to accuse Joseph of wrongdoing. This was probably because Joseph had almost fallen into the sin of sexuality. His garment got undone first before he came to his senses. Then he ran out! Notice, he was seduced day after day by Potifar's wife. Yes, as pure as Joseph is often preached by many, the fact that his garment got left behind shows that he was also a human that could fall into sin by the seduction of a woman. Being rejected, Potiphar's wife got offended so much by Joseph. What an embarrassment she thought!
Strange enough, Potiphar easily believed his wife's words and immediately put Joseph in a prison without a proper trial. Shouldn't he feel strange about the accusation? Was there a rapist or someone who wanted to harass a woman sexually undone his own garment first instead? Joseph was arrested and immediately imprisoned (Genesis 39:20). The strange action of Potiphar here only shows that he actually knew who his real wife was. His actions against Joseph were to cover up the shame and disgrace he had already endured.
Again, whose fault was it which caused Joseph to come into this situation? The well's experience makes us think that he shouldn't testify about his brothers' wrongdoing, he should not accept the beautiful robe from his father. He should refuse his father's request to go to see his brothers in Hebron (then continue to Dothan). But how about the experience at Potiphar's house? Should he just sleep with Potiphar's wife? Wasn't he also enjoy the private intimacy and this could actually save him from prison time if he would not reject her? Nobody would know about it, right? Even probably with the bad reputation of Potiphar's wife among the slaves and the neighbors, he might just be better if he falls into this sin? Many of us are more willing to compromise with sin and would not want to stand up for the truth due to the high price of the truth itself. We are stronger to quench the cry of our conscience rather than suffering the consequences and loneliness to dare against the flow!
Continue reading...
In prison
Now Joseph was imprisoned. In Joseph's days a prison is not like the one in the police station right now: the last room at the back of the building with the thickest walls and steel bars on the window. Not even like a Correctional Institution in today's modern society. These places right now are more like a place to get free food and free lodging due to the upholding of human rights even to the prisoners.
In the days of Joseph, the prison was more like a large underground dungeon where all criminals were thrown into and locked up forever. Uniquely, this kind of prison, or dungeon, is located just below Pharaoh's palace. This was due to all the political opponents and enemies of the kingdom of Egypt were banished here (Genesis 39:20).
But even in a place like this, God did not leave Joseph alone. It mentioned in Genesis 39:21 that now the faithfulness of the Lord became more real by Him showing His steadfast love to Joseph. And again, he became the head of everyone in the prison (Genesis 39:22). God was with him and made everything he did succesful (Genesis 39:23).
Joseph's test at this place was when he met with the king's cupbearer and baker. Genesis 40. When he interpreted their dreams (Genesis 40:12) Joseph then asked for help (Genesis 40:14) from the cupbearer to release him from his situation (Genesis 40:15). In nature, this is normal. People exchange things for the common good, called trading. Two people meet with the same interests, need each other for something. Each one has something the opposite party needs. There is an exchange between the two. But when Joseph asked for help, to be remembered after the cupbearer would be released, he hoped he could exchange his ability to interpret dreams with freedom through the connection in the high place. What happened then he was forgotten (Genesis 40:23).
Jeremiah 17:5 says, cursed is one who relies on humans, who rely on their own strength, and whose hearts are far from the Lord! A very expensive lesson Joseph had to pay once again. In this prison, he found himself having to learn the same lesson he first experienced at the well. At that time he found that his help was only from above when he raised his head up to see the entrance hole from where he had been thrown down. And when he looked up, he saw the house of God itself: the blue sky. When he was at this moment now, he was also inside a dungeon. A similar condition when he was inside the well earlier. Because this prison was an underground stage. Under the Pharaoh palace itself. The size is clearly different because this prison is bigger and wider than just a dry well. And to look up, looking at the pit from where he was thrown into he must come to a certain position. After all, when he looked up, it wasn't the sky he saw earlier but a guarded hole, a kind of door. The principle was the same, it is an underground stage. So he must learn the same principle in Jeremiah 17:7, blessed are those who rely on the LORD, who put their hope in the LORD! It's not easy, it even seems impossible. But often this is only our help into a situation like this: God's promises, continue to believe God's Word is still valid and will surely be fulfilled at its time. It is true that having faith in conditions that are down so badly like Joseph is impossible. Moreover, that faith should be able to produce something: the freedom he had been searching for all this time.
Romans 4:18-21, against all odds, when it looked hopeless, Abraham believed the promise and expected God to fulfill it. He took God at his word, and as a result he became the father of many nations. God's declaration over him came to pass:
"Your descendants will be so many
that they will be impossible to count!"
In spite of being nearly one hundred years old when the promise of having a son was made, his faith was so strong that it could not be undermined by the fact that he and Sarah were incapable of conceiving a child. He never stopped believing God's promise, for he was made strong in his faith to father a child. And because he was mighty in faith and convinced that God had all the power needed to fulfill his promises, Abraham glorified God!
Abraham also experienced what Joseph experienced, the situation was different but the principle was the same. It is true that he did not experience that many difficulties in life like Joseph. But wouldn't be if Abraham had no faith, Joseph as his own great-great-grandson would never exist? Yes, exactly because of Abraham's faith, Isaac was born in his old age and also the rest of his descendants as God promised him. Yes, many times we have to keep believing that He is still at work giving water out of the rock even though everything looks completely opposite in our physical eyes. Didn't Hebrews 11:1 says, Faith is the basis of everything we hope and the evidence of everything we do not see?
Talking about this is indeed much easier than practicing it. Joseph failed, he asked the cupbearer for help as soon as he interpreted his dream (Genesis 40:14), remember me. Yes relying into men usually ends very painful. Especially to a politician, the cupbearer. He was a high-ranking officer who was very close to the king himself and used to whisper to the king. In the next verse, Genesis 40:15, Joseph added his words by showing what happened to him. An attitude of feeling sorry for himself. No, please don't do this. Yes, this might be accepted given his condition. But this actually shows that he failed to maintain his faith in the promise (of the Word). Faith itself is not merely a word that comes out of our mouths to say we still believe, but must be born into our actions because without it our faith is dead in its essence, James 2:17. Yes, each of us must be tested deeply. And no one will be used by God extraordinarily except through this kinda test.
Then 2 years passed by, Genesis 41:1.
Pharaoh's Palace
God's Wisdom
Pharaoh dreamed. A dream which caused him to be in distress. He called all his magicians and wise people, but nobody was able to interpret it. This was where the cupbearer then remembered Joseph (Genesis 41:9). Joseph was summoned, not long after he then became the ruler over all Egypt.
What interesting to note is the location of the dungeon where Joseph was arrested. Once again, the dungeon's location was exactly under Pharaoh's palace. So Joseph was actually in the palace of Pharaoh long before he became the ruler. What is considered a disaster for Joseph is actually a repositioning by God, the transfer of location. God used the slander of Potifar's wife to move Joseph's location to the point where he would rule as the ruler. God works through everything.
God put him there so he could get a way to go up because there he would meet with the cupbearer. There God could demonstrate His power that works through the gift of dream and the gift of dream interpreting which Joseph had, to the cupbearer. How could he got into the palace if he wouldn't know a person inside? How could he arrive before Pharaoh unless he had someone close to Pharaoh? And as slaves in Egypt, to be able to just talk freely was impossible. Not even to talk to a senior official, a politician. God knew that the cupbearer and the baker would go to jail at one time. So He sent Joseph first there. God knew that not only did the cupbearer need to be comforted in his trouble time, but moreover he would need to witness God's power through Joseph. So Joseph was put with them (Genesis 40:4). God works through everything.
God's ways
What had been happening here were the mysterious ways of God in fulfilling Joseph's dream. He dreamed twice, Genesis 37:5 & 9. Especially into the second dream, he dreamed of becoming the ruler of the whole world. In this dream, he saw specifically that the sun, moon, and 11 stars bowed to him. In those days, the sun, moon, and stars were the gods worshiped by the people. They were gods who ruled the whole world at that time. And he saw that all of them are bowing down to worship him. A kind of dream which was too big to dream of even to the present day, a dream which was very impossible to fulfill. But since that dream, God's hand had begun to work for Joseph to fulfill it.
God used the hatred and anger of Joseph's brothers to release Joseph from his attachment to his father and home. It was impossible for him to move to Egypt when his father had appointed him as the ruler in his own home. It was a bitter moment to go through all this, but this had been the only way for Joseph because he was his father's favorite son. His father's love had become a great obstacle to Joseph's future, God used the hatred of his brothers to pull him out of it.
God used Reuben and Judah to save Joseph from being killed by his brothers. Their evil doing was clearly seen in Genesis 34:25 when Simeon and Levi killed mercilessly all the men of the town who were helpless from being circumcised. God provided dry well as a temporary help for Joseph until the Midianites merchants arrived to save him.
It was through this Midianites caravan that Joseph was taken to Egypt, a long journey of nearly 1,000 km through historical sites of Joseph's ancestors. God must have taught a lot of things to him since then about what it means to sacrifice an acceptable offering to Him and how to humble himself to serve others. God sent Potiphar to the slave market to buy Joseph shortly after he arrived. At Potiphar's house, Joseph's skills in managing everything began to be useful. But not only did God want Joseph to use his expertise there well, He then tested Joseph's faith through Potiphar's wife while sending him to prison. Joseph passed the test perfectly and found himself in the most accurate location in God's perfect plan according to his second dream of becoming the ruler of the world. From Heaven, God looked down and He had found Joseph in the right position on this earth where He would immediately promote Joseph. Once again, God works through everything.
Because of a dream, Joseph was thrown into a well. Because of a dream too, he was promoted up to the palace.
Because of God, Pharaoh dreamed!
Into the well he was thrown because of a dream, from inside the well (underground prison, dungeon) he was then glorified because of a dream. Do not stop to dream!
Colorful robe
Try to imagine when someone from the palace came to Joseph in the prison. He came with a mission to bring Joseph to the face of Pharaoh. But he came with this request first, Joseph must shave and change his clothe (Genesis 41:14). Joseph, who did not understand the purpose of this request at first, must have been alarmed once more. Maybe he tried to refuse this request, especially once again, his clothe was supposedly be removed first.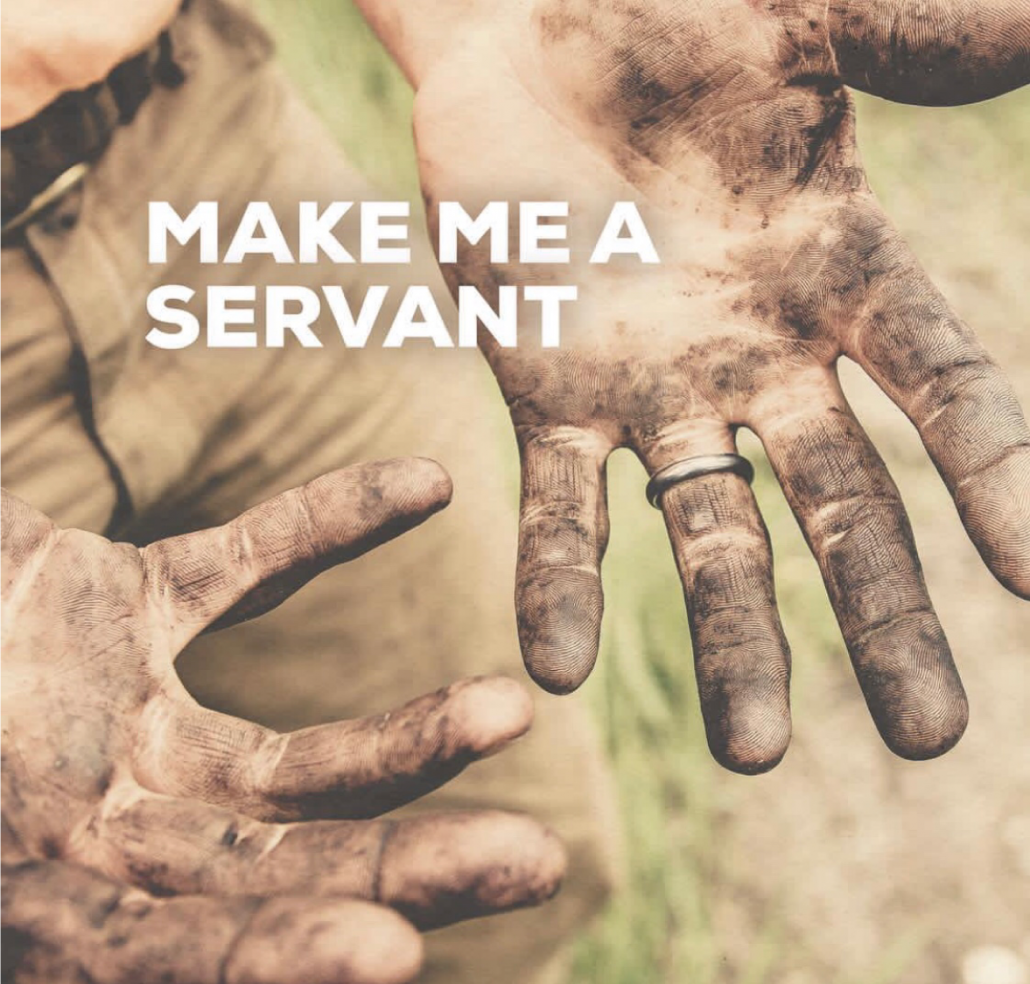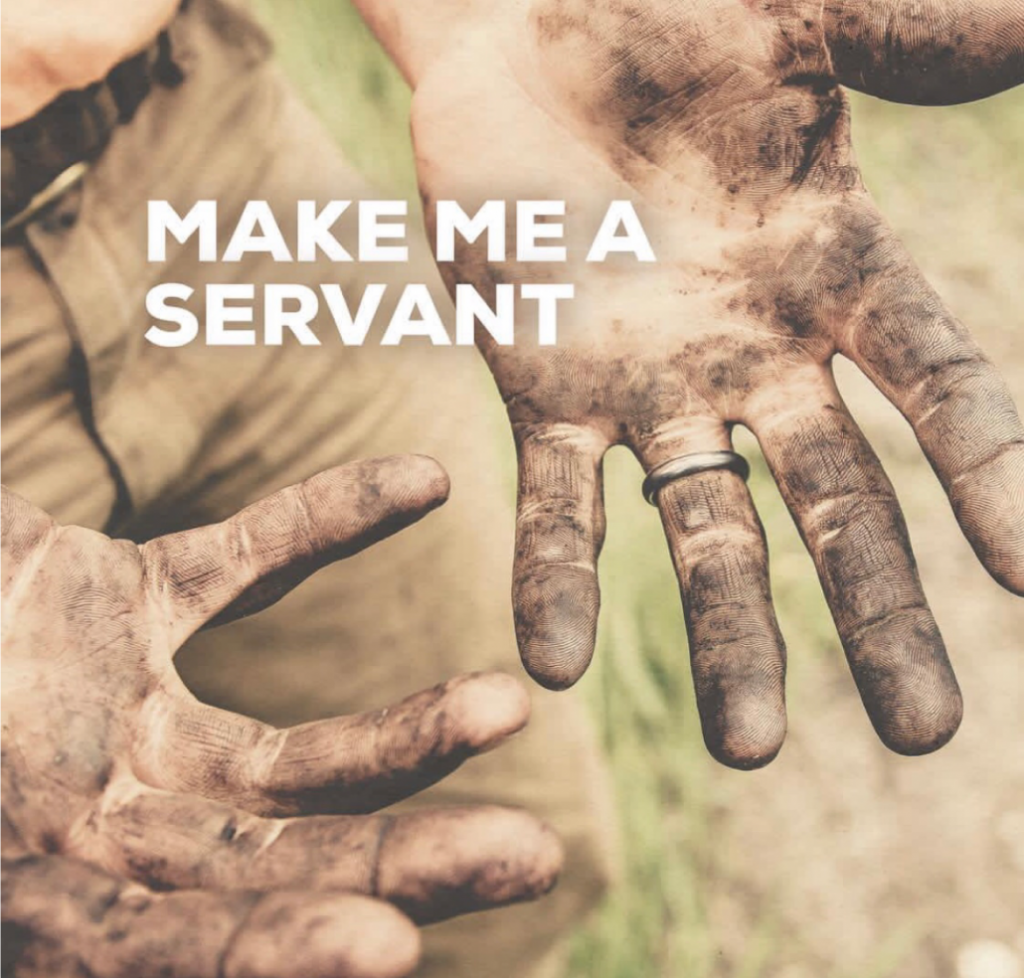 Joseph then remembered the colorful robe he once had, robbed and stripped off of him. He was thrown into a dry well. In fact, he had to walk so far to Egypt naked as a slave. Even in Egypt, he remembered once having a clothe or a garment that marked him as a chief slave at Potiphar's house. But the garment slipped off of his body and therefore he was here in this prison for many years without hope at all. Now, the person in front of him asked him to take off his prison garment once more. This is the only last one he had in the blackest place in the history of his own life. Why should it be removed again?
The colorful rob and all the other garments of Joseph, both in Potifar's house and in this prison telling about the achievement of Joseph in his life. He succeeded in becoming a ruler at some points wherever he was. The garments he wore marked the trust he received, the rights he earned. The garments showed Joseph's greatness. But in each season, each garment was removed from him at the end. Including this last one in the dungeon.
When God allowed such things to happen, when all that we had was taken away from us, God did not mean to harm us. He was not destroying us, He is preparing something bigger for us. He knows and understands everything that happens to us. He is giving us a hopeful future. For I know what my plans are about you, says the Lord, a plan of peace and not a plan of mischief, to give you a hopeful future. Jer. 29:11.
So let go the garment! said the palace messenger. Joseph might reluctantly undo his garment once again. But the following event made him found himself standing before Pharaoh! Something he never dreamed about. After he interpreted the dream of Pharaoh, he became the ruler (Genesis 41:40). His own dream was then fulfilled (Genesis 37:9). But the great thing was into Joseph, Pharoah put his seal ring, wear him a fine linen, put a gold necklace. And he was carried around Egypt over the Pharaoh's chariot with the people shouting in front of him: Respect! (Genesis 41:42-43). And again, as in Potiphar's house and in prison: to him everything is entrusted! Genesis 41:44.
Joseph had to remove his prison garment just to be able to wear fine linen instead. A robe of a man from the Pharaoh's palace only. A linen robe which signifies his rulership over all things in Egypt. If you saw the size of the blessing coming, you would understand the magnitude of the battle you are fighting.
God works through everything.